Intentional service in exchange for customer appreciation
---
In April, the composite board company received a visit from a person in charge of a drying equipment manufacturer in Henan. The guests visited the titanium steel composite board produced by the compan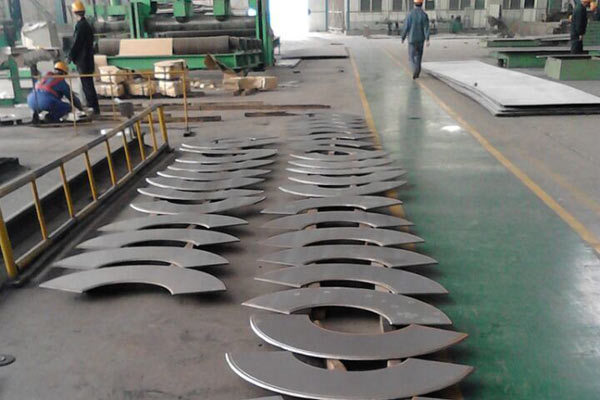 In April, the composite board company received a visit from a person in charge of a drying equipment manufacturer in Henan. The guests visited the titanium steel composite board produced by the company to manufacture the first titanium steel composite board drying equipment in China.
  This drying equipment is used in pharmaceutical companies. Titanium-steel composite panels can be used to ensure clean and non-polluting work environment. Compared with pure titanium, it can greatly reduce the construction cost. However, due to the lack of relevant experience before, the guests were hesitant to ask whether or not to launch the equipment before the visit, and worried that the material quality could not meet the continuous high-intensity operation of the equipment. The sales and technical staff of the composite board company introduced the production process and various physical and chemical properties of the products to the guests in detail, so that the data was spoken and the quality was proved, which completely dispelled the customers' concerns.
  The materials required for the equipment basically need to be processed into special shapes such as fan shape, trapezoidal shape, curved shape, etc., and the beveling and edge trimming are also required, and the processing is difficult and the precision is high. The composite board company started the research on the regular product drawings provided by the customers, repeatedly communicated with the customers, and the drawings were easy to draft, and finally determined the production plan. The company specially dispatched employees to carry out white and medium-duty operations on this contract, and finally completed the production ahead of schedule. The customer also consulted on the welding process of the materials, and the composite board company promised to send people to the other factory for training to help customers carry out subsequent processing.
  When customers come to the inspection with the personnel of the manufacturer, they are satisfied with the excellent quality of the products, and they are sincerely appreciated by the warm and thoughtful service of the composite board company!
Contact Us
---
No. 10 Gangcheng Street, Gangcheng District, Jinan City, Shandong Province, China
Company Website: www.baodefuhe.com
Enterprise Mailbox: scc@baodefuhe.com
Zip Code: 271104
Mobile station QR code
---
---